Rent/ Hire AV equipment – Great Rates

From a single AV equipment rental item to a full suite of exhibition equipment hire packages for conferences and special events.  Call us for free advice on the best audio visual equipment for your needs.
Great rates and professional service for anything and everything AV including:
Corporate audio visual hire
Conference audio visual equipment rental
Special events and exhibition audio visual hire
Meeting equipment hire
Professional AV Operators to run the equipment during your special events
Delivery and set up by expert AV technicians
Our range of audio visual equipment hire includes:
Audio hire/Sound equipment hire
Lecterns
Lapel microphones
Handheld microphones
Wireless microphones
Microphones and mic stands
Mixing desks
Audio kits
Speaker hire
portable pa system hire
Multi media displays
Projector hire
Data Projector hire
Overhead Projector hire
Video Projector hire
Multimedia projector hire
Portable projector hire
Short throw projector hire
Long throw projector hire
Rear projection hire
Screen hire
Tripod screen hire
Portable screen hire
Fast fold screen hire
Rear Projection screen
Projector and screen hire packages
Flat screen LCD hire
Large screen hire
LCD walls
Other Items
TV/LCD stands for hire
Video wall hire
Digital signage hire
Whiteboard hire
Flip chart hire
Electronic whiteboard hire
Lecterns for hire
Video camera hire
Room divider rental
Staging hire
Lighting hire
We have much more equipment, please contact us for a free quote.

Audio Equipment Hire Melbourne
Your Partner in Audio Equipment Hire in Melbourne
Make a resounding success of your upcoming event with our professional audio equipment hires in Melbourne. The last thing you want when hosting an event is scratchy, distorted sound emanating from the speakers. We ensure crystal clear sound whether you're playing music or hosting a conference.
We have more than 30 years of experience in AV equipment hire, having dealt with everything from school sports days to corporate year-end functions, large international conferences and much more.
Importance of Professional Audio Hire in Melbourne
When it comes to hosting an event, be it a party or a corporate conference, opting for anything other than a professional equipment supplier is likely to prove disastrous. It is your reputation on the line, after all, and anything less than the best is not acceptable.
When it comes to audio-visual equipment hire in Melbourne, we know what you need. Our team is highly experienced and know what audio-visual equipment is most suited to your specific application. You can rest assured knowing that your system will fulfil all your requirements regarding performance and functionality.
We work only with the best. When dealing with us, you may do so knowing that we provide only top-quality, reliable equipment from the top international manufacturers to ensure that your event goes off without a hitch.
We offer peace of mind to our customers. Your equipment will always be on time, in perfect working condition, and specifically chosen to suit your application, considering the type of event, the size of the venue, the number of people in attendance, the number of speakers etc.
What you Can Expect from Audio Visual Services Regarding Audio and Projector Hire in Melbourne
We pride ourselves on being the local professionals when it comes to AV equipment hire in Melbourne. We have provided equipment for hundreds of large and small events over the years and our reputation for excellence speaks for itself.
We offer a prompt, reliable service. Whether you're having a small in-house company event, a school or church event, or a large international conference, your business is vital to us. Our reputation is important to us, and we will go the extra mile to help make your event a success.
Having a wealth of experience in our arsenal, we can advise you on the most practical, cost-effective audio-visual solutions available for your event. We ensure that the equipment we provide fulfils all the functional requirements to make a success of your event.
We are big on service. From our first contact to the conclusion of our business together, we endeavour to make the whole experience as smooth as possible. We hold ourselves to the highest standards in everything we do, which is evident in our service delivery.
About Audio Visual Services
We ensure your success with fast and reliable professional service. Our team is knowledgeable and efficient, and always ready to help. You will never need another audio-visual supplier.
Contact us today to find out how we can be of help.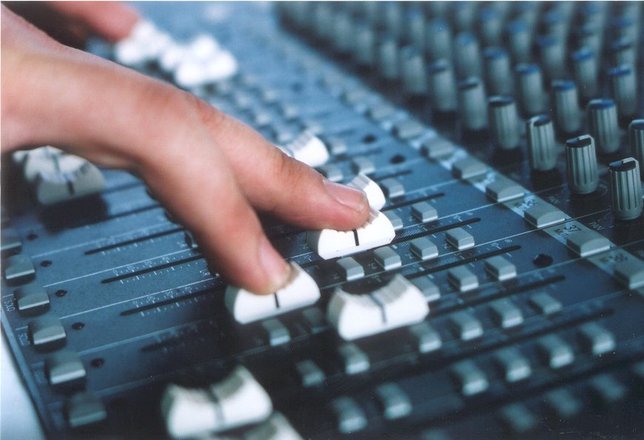 Professional AV Technicians and Operators also for hire

We promise you will get independent, professional, friendly service at great rates. If you are not satisfied for any reasonable reason you will get your money back on our services*